MAKING YOUR LIFE SIMPL
FIRST CLASS SERVICE THAT'S DEPENDABLE AND RELIABLE
Why Bugs and Insects are Attracted to the Living Room
While living room bugs and insects might not fully appreciate a nice reclining chair or HD television, they still make the most of all the amenities living rooms have to offer. Typically, larger in size relative to other rooms, living rooms provide pests with ample hiding spots out of human sight. In particular, carpets serve as shelter and even food for some living room bugs like ants and beetles. For other pests that follow carpet-free diets, food crumbs left behind from TV dinners or late-night snacks will more than satisfy their appetites. Aside from these attractants, living rooms generally have greater accessibility for pests compared to other parts of the house. They are typically located on the first floor and near the front door, and also tend to have multiple windows, providing numerous entry points for pests. Additionally, living rooms accommodate a great deal of foot traffic relative to other rooms, giving any hitchhiking bugs ample opportunities to ride in on clothing, personal items or pets.
Tips to Prevent Bugs & Insects in the Living Room
Ensure that pests do not spoil a family movie night or get together by following these pest-proofing tips for the living room. Start by sealing any cracks or crevices along the interior and exterior of the living room with a silicone-based caulk, steel wool or a combination of both. Also consider replacing broken windows, repairing ripped screens and installing weather stripping. Inside, maintain a clean and clutter-free living room by disposing of any leftover food and routinely vacuuming to pick up crumbs and pet hair. As people and pets move in and out of the living room, make sure they do not bring any unwanted visitors with them. Check outdoor pets for any bugs attached to them and have people remove shoes and other dirty clothing before getting comfortable on the couch.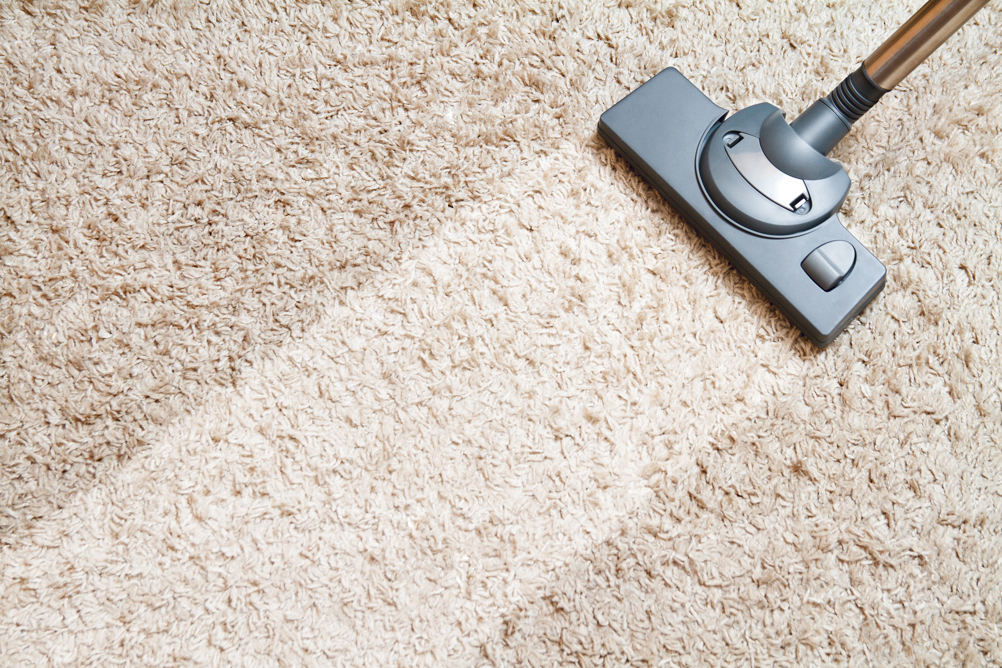 Threats Posed by Living Room Bugs
While small living room insects might not seem like much of a problem, they do, in fact, pose some serious threats. Bed bugs can cause itchy welts after they have bitten. Both ants and house flies can contaminate food, the latter capable of transferring over 100 different pathogens such as typhoid, tuberculosis and salmonellosis. While bed bugs are not known to transmit any diseases, these elusive pests will bite and cause red, itchy welts. Occasional invaders, including ladybugs, carpet beetles and stink bugs, do not pose any significant health risks but can become a nuisance if left unaddressed.
Simpl has been in San Antonio since 1984. Simpl offers a variety of pest control services, including: commercial pest control, mosquito and tick control, termite extermination, cockroach and carpenter ant extermination, mice and rat control, and wildlife control.
Insect & Spider Extermination
Insects might be small, but they can become a big problem. Whether you've got flies, fleas, mites, spiders, or any other type of insect problem, call Simpl for professional extermination services.
The common house spider is the most commonly found spider inside your home. Although it doesn't bite, it is considered a nuisance pest. There are many types of nuisance pests. Fortunately, most of them are not harmful.
Got an itsy bitsy spider?
No matter what type of insect or spider problem you have, Simpl will get on site quickly to assess the problem and implement a control or extermination solution.
Our knowledgeable professionals are trained in native insect and spider behavior and habitat.
We get rid of the pest and their habitat. When appropriate, we will attempt live removal and relocation.
We provide 24×7 emergency service for extermination of poisonous insects and spiders.
They can take a bath outside.
Insects and spiders belong outside. If you've got a pest problem, call (210) 651-5444 to get your infestation under control.
Insects and spiders can potentially contaminate food products or surfaces that food is prepared on.
Some insects and spiders bite. Protect your family from predatory insects.
Dead insects can become a food source for other nuisance pests. Attempting to control a pest problem yourself with insecticides might actually make the problem worse by attracting bigger pests to your home.
We look for nests to completely eradicate your insect or pest problem.
Simpl gets rid of your unwanted house guests.
Call (210) 651-5444 to speak to one of our knowledgeable exterminators.
We get rid of your pest problem quickly and professionally.
We sanitize and disinfect all potentially contaminated surfaces.
Our treatments are safe for the environment, your family, and your pets.
We offer 24×7 emergency service for poisonous insects and spiders indigenous to your area.
Simpl has been serving San Antonio since 1984.
Visa, MasterCard, American Express & Discover Credit Cards Accepted
Contact us at any time: weeknights, weekends, and days for pest control services in the San Antonio Texas area.
Simpl serves homes and businesses in the following towns:
Pest Control in San Antonio, TX
Pest Control in New Braunfels, TX
Pest Control in Seguin, TX
Pest Control in Converse, TX
Pest Control in Universal City, TX
Pest Control in Schertz, TX
Pest Control in Cibolo, TX
Pest Control in Bulverde, TX
Pest Control in Helotes, TX
Pest Control in Von Ormy, TX
Pest Control in Atascosa, TX
Pest Control in Elmendorf, TX
Pest Control in Alamo Heights, TX
Pest Control in Balcones Heights, TX
Pest Control in Castle Hills, TX
Pest Control in China Grove, TX
Pest Control in Fort Sam Houston, TX
Pest Control in Garden Ridge, TX
Pest Control in Hill Country Village, TX
Pest Control in Hollywood Park, TX
Pest Control in Kirby, TX
Pest Control in Lackland, TX
Pest Control in Leon Valley, TX
Pest Control in Live Oak, TX
Pest Control in Macdona, TX
Pest Control in Olmos Park, TX
Pest Control in Randolph AIR, TX
Pest Control in Selma, TX
Pest Control in Shavano Park, TX
Pest Control in Terrell Hills, TX
Pest Control in Wetmore, TX
Pest Control in Wilford Hall, TX
Pest Control in Windcrest, TX